***INTERNATIONAL SHIPPING INFORMATION. ***Some countries may charge an import or customs fee to order internationally. We can't advise you of what this will be, it is the recipient's responsibility, so if you're unsure, please check with your country's customs office! NEW EU VAT RULES: The VAT and possible other postal/carrier charges will have to be paid by consumer for goods imported/delivered to EU on or after 1st July 2021. We recommend EU consumers to take this into account when ordering goods from outside the EU!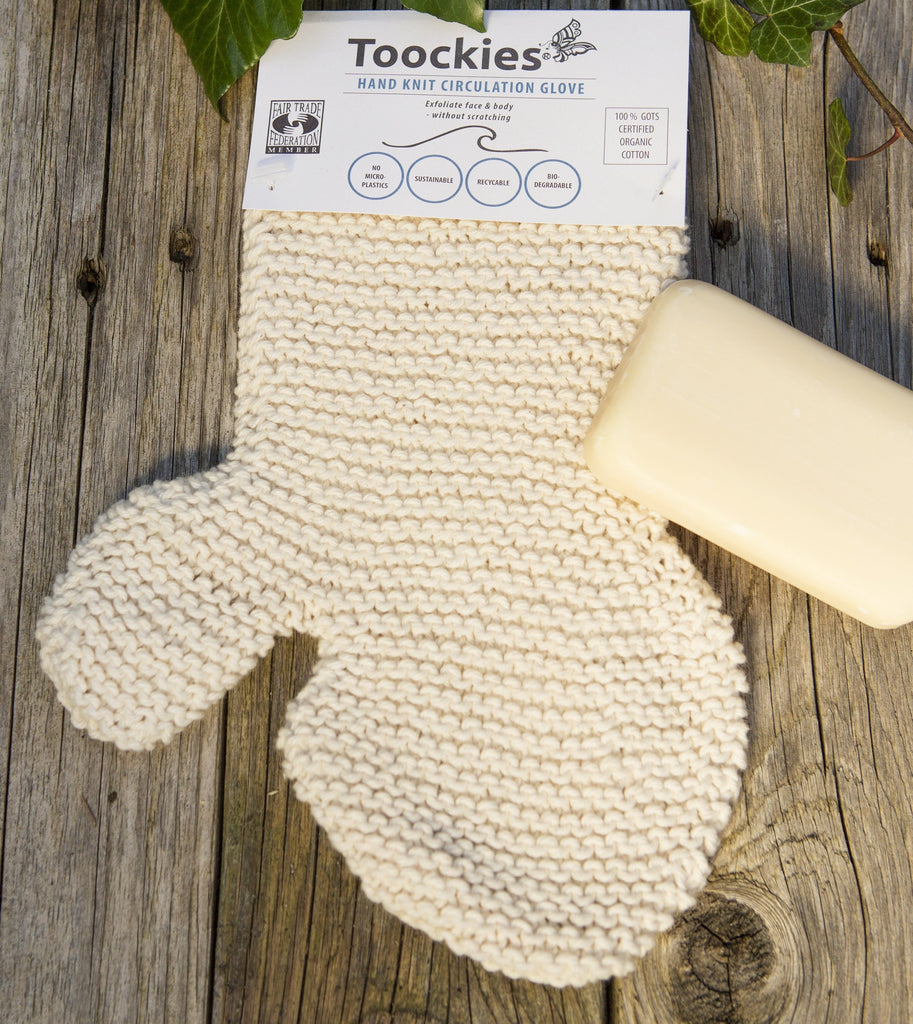 Lavinia Toockies Cotton Circulation Glove
An organic, hand-knitted circulation glove for gentle and effective peeling of the face and body.
These gloves are a fantastic plastic-free alternative to scrubbing

 

exfoliating

 

cremes containing micro-plastic and plastic packaging.
TOOCKIES circulation-glove exfoliates gently and easy dead skin cells from the surface of the skin, leaving it soft and refreshed.
The gloves are made of raw and untreated plant materials and therefore compostable and biodegradable.
They are durable and machine washable.
This glove is hand made of GOTS certified, organic, raw cotton, which provides the mild abrasive effect.
All Toockies products are Fairtrade certified. 
Please follow our story on:
https://afinechoice-distribution.co.uk/2020/05/27/about-lavinia-organic-sustainable-lifestyle-products/