***INTERNATIONAL SHIPPING INFORMATION. ***Some countries may charge an import or customs fee to order internationally. We can't advise you of what this will be, it is the recipient's responsibility, so if you're unsure, please check with your country's customs office! NEW EU VAT RULES: The VAT and possible other postal/carrier charges will have to be paid by consumer for goods imported/delivered to EU on or after 1st July 2021. We recommend EU consumers to take this into account when ordering goods from outside the EU!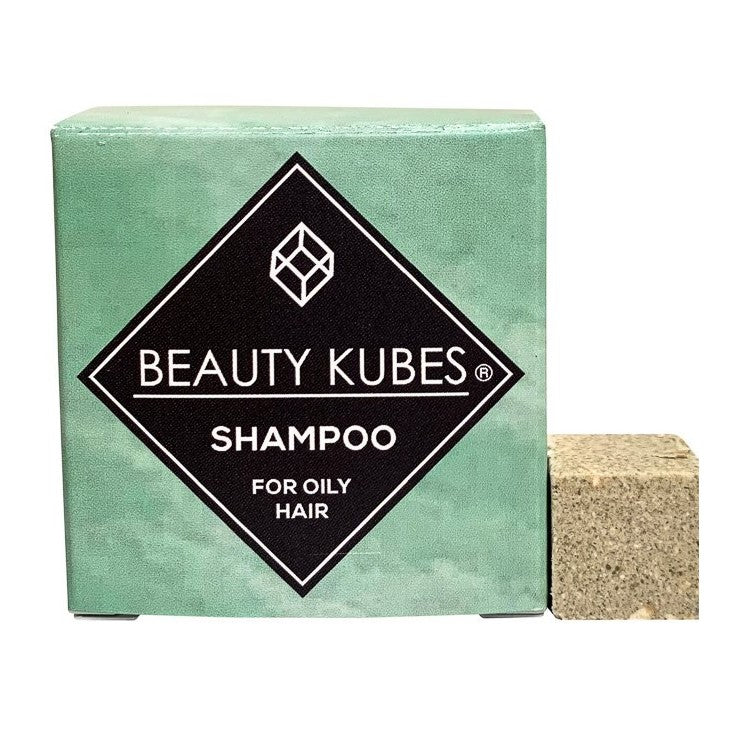 Beauty Kubes for Oily Hair
The ultra-gentle plastic free shampoo, Beauty Kubes for Oily Hair formula is perfect for those who feel they have to wash their hair more often. Also, biodegradable cleansing agents are Ecocert approved, sulphate free, synthetic fragrance free, synthetic preservative free. As a result, they will cleanse the hair and scalp deep-down while remaining gentle on the scalp.
Besides, with added safflower oil and nettle powder which can help to balance the skin. As a result, it is also an excellent source of Omega 3 & 6 fatty acids.
Solid shampoo cubes
Each pack contains 27 cubes
Use 1 cube per wash
Vegan
Sulphates and Silicones free
Palm oil & Palm oil derivatives free
Free from Synthetic Fragrance and Colours
Plastic free packaging
Please check the link below for more information