***INTERNATIONAL SHIPPING INFORMATION. ***Some countries may charge an import or customs fee to order internationally. We can't advise you of what this will be, it is the recipient's responsibility, so if you're unsure, please check with your country's customs office! NEW EU VAT RULES: The VAT and possible other postal/carrier charges will have to be paid by consumer for goods imported/delivered to EU on or after 1st July 2021. We recommend EU consumers to take this into account when ordering goods from outside the EU!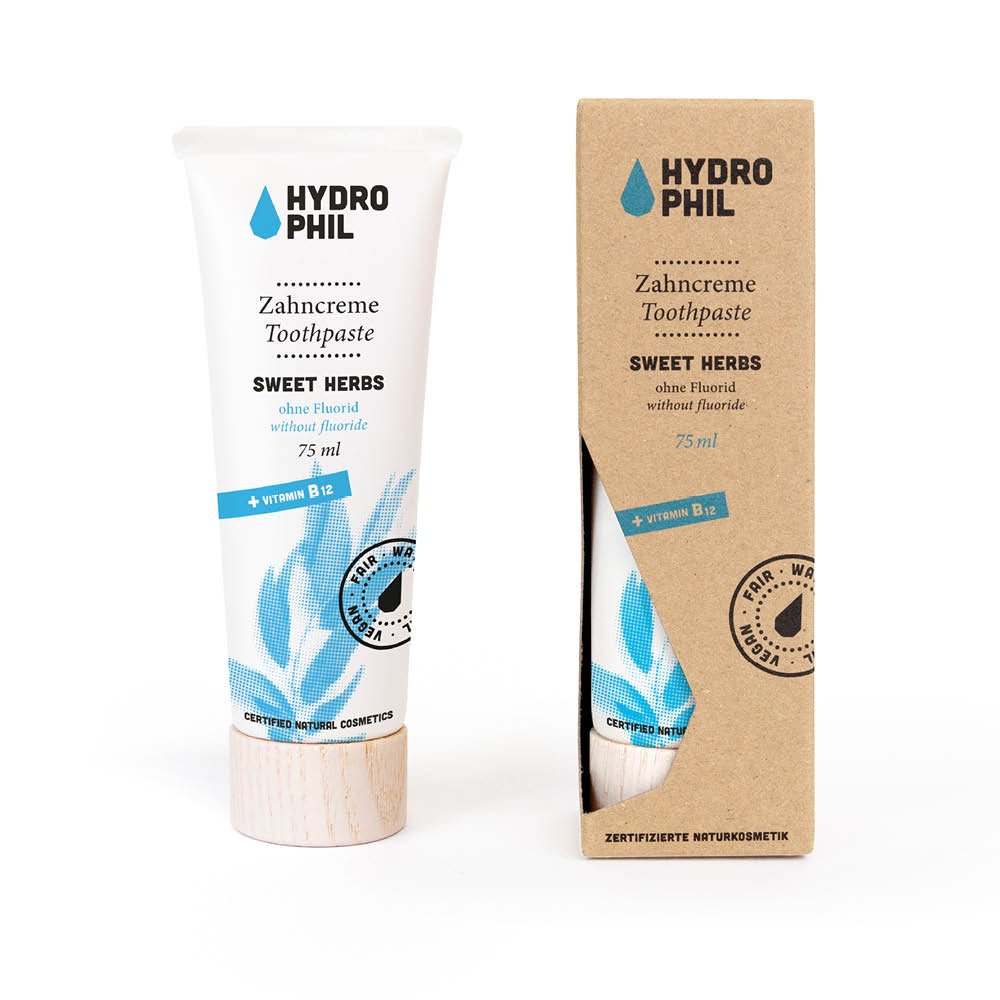 Hydrophil Sweet Herbs Toothpaste
Good ingredients for good teeth & fresh breath.
The sustainable toothpaste from HYDROPHIL uses selected herbs and essences to care for your teeth and gums. Its fresh eucalyptus notes with B12 and the delicious, fragrant flavours of cloves and aniseed ensure that your breath stays fresh and your teeth receive care that is totally natural.
Contains no Fluoride
75ml tube
No micro-plastics
Free from Parabens, Silicones. PEGs and Phthalates
Only natural perfumes and plant-based extracts
Not tested on animals
Environmentally friendly packaging