***INTERNATIONAL SHIPPING INFORMATION. ***Some countries may charge an import or customs fee to order internationally. We can't advise you of what this will be, it is the recipient's responsibility, so if you're unsure, please check with your country's customs office! NEW EU VAT RULES: The VAT and possible other postal/carrier charges will have to be paid by consumer for goods imported/delivered to EU on or after 1st July 2021. We recommend EU consumers to take this into account when ordering goods from outside the EU!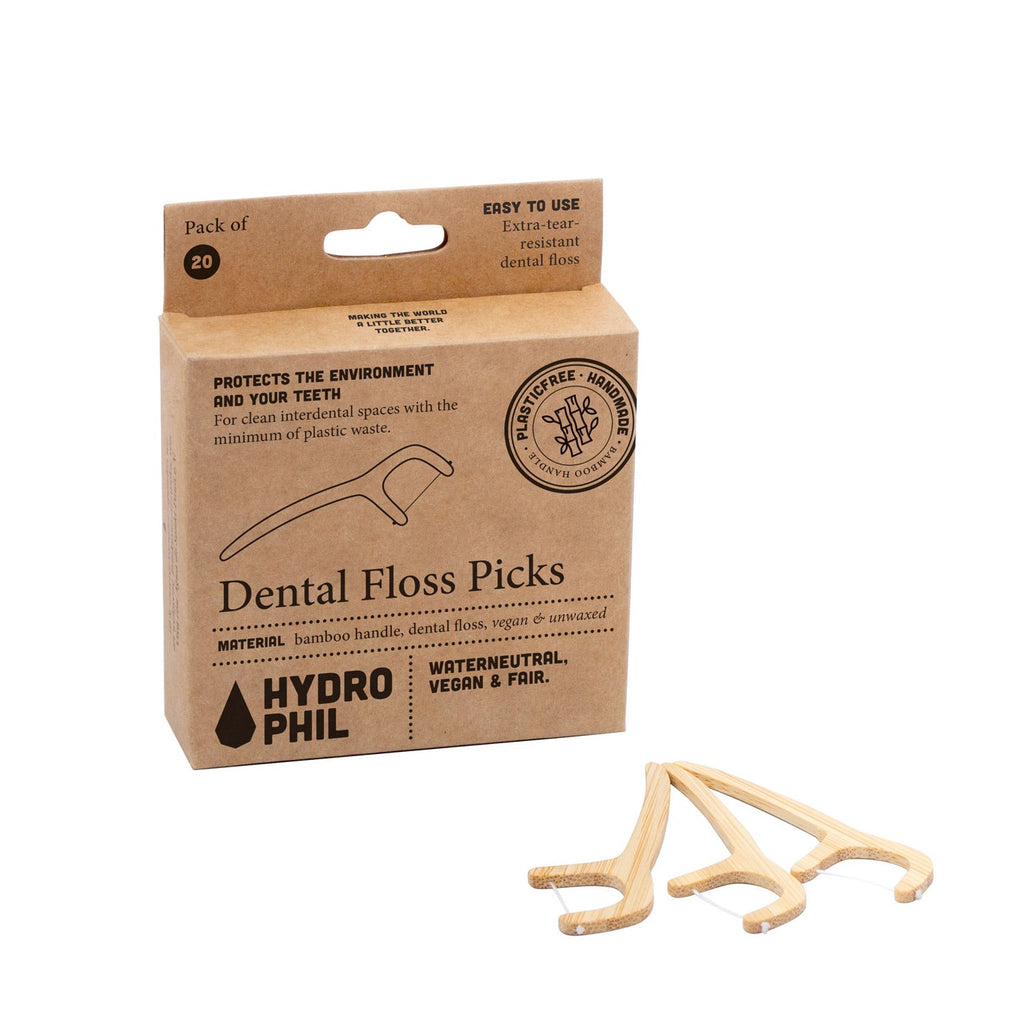 Hydrophil Bamboo Dental Floss Stick
Environmentally friendly dental care made easy with our sustainable floss sticks. Made of bamboo and extra tear-resistant floss. You can glide through interdental spaces and remove plaque and food debris in a particularly environmentally friendly way. Because they are so easy to use, our HYDROPHIL dental care sticks are also perfect for children and are the ideal addition to your daily oral hygiene.
Like all our products, our Interdentals are, of course, water-neutral, vegan and fair trade.
Unwaxed
Pack of 20 pieces
Bamboo handle
BPA-free nylon wire
Extra tear resistance
Comfortable use
Fair trade