***INTERNATIONAL SHIPPING INFORMATION. ***Some countries may charge an import or customs fee to order internationally. We can't advise you of what this will be, it is the recipient's responsibility, so if you're unsure, please check with your country's customs office! NEW EU VAT RULES: The VAT and possible other postal/carrier charges will have to be paid by consumer for goods imported/delivered to EU on or after 1st July 2021. We recommend EU consumers to take this into account when ordering goods from outside the EU!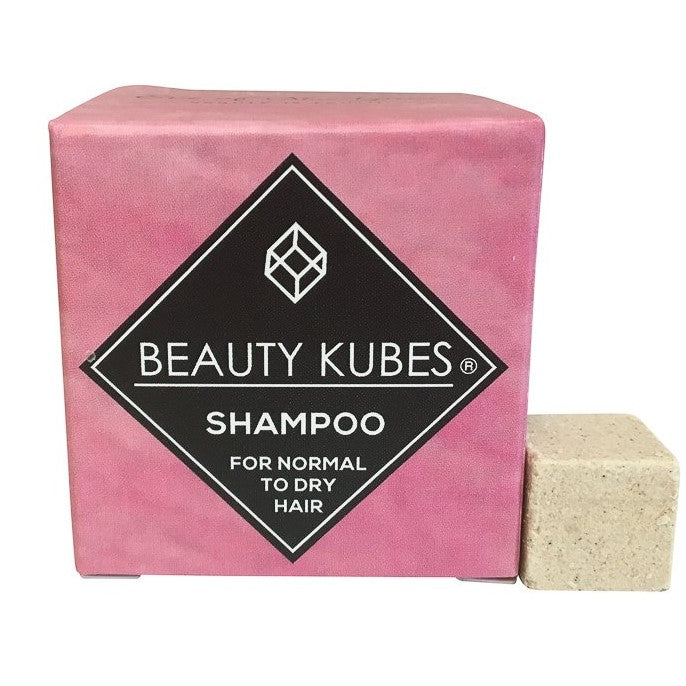 Beauty Kubes Shampoo for Normal and Dry Hair
Plastic free shampoo for normal to dry hair. Infused with rose extract, coconut milk, pro vitamin B5, vitamin e, and meadowfoam seed oil, with a blend of organic palmarosa, orange and grapefruit essential oils. Leaves hair incredibly soft, shiny and free from build-up.
All you need is one of our organic Beauty Kubes to achieve healthy, shiny looking hair that is incredibly soft. Each box of plastic-free shampoo Kubes is packed with natural, hair loving ingredients and gentle, biodegradable cleansing agents. Inside the box, you will find 27 perfectly formed Kubes that each provides enough gentle cleansing power for 1 wash.
Vegan
Sulphates and Silicones free
Palm oil & Palm oil derivatives free
free from Synthetic Fragrance / Colours
Plastic free packaging
Awarded 'HIGHLY COMMENDED' at the Beauty Awards 2019 in Association with ASOS.
Please check the link below for more information