***INTERNATIONAL SHIPPING INFORMATION. ***Some countries may charge an import or customs fee to order internationally. We can't advise you of what this will be, it is the recipient's responsibility, so if you're unsure, please check with your country's customs office! NEW EU VAT RULES: The VAT and possible other postal/carrier charges will have to be paid by consumer for goods imported/delivered to EU on or after 1st July 2021. We recommend EU consumers to take this into account when ordering goods from outside the EU!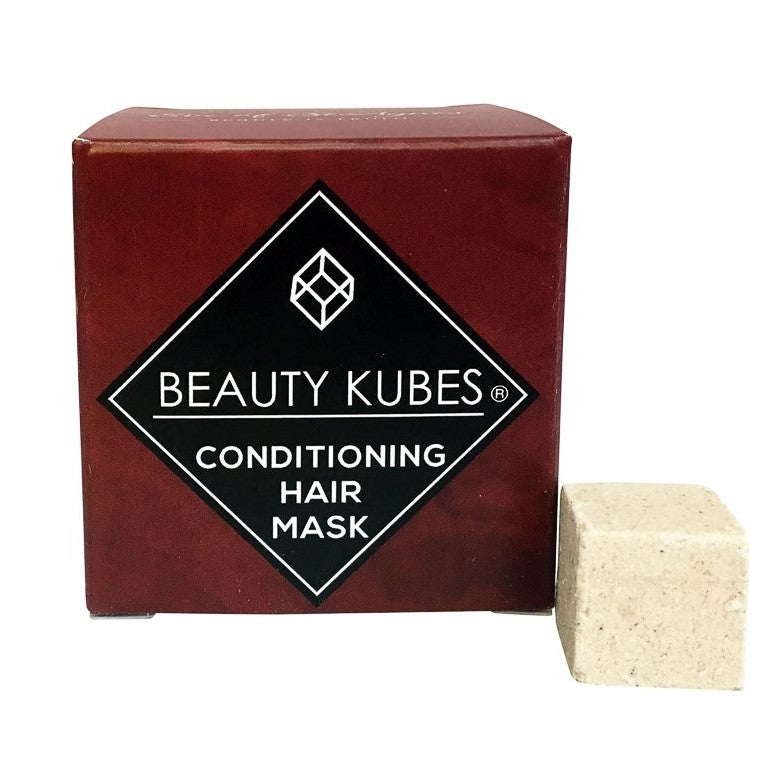 Beauty Kubes Conditioner
Our Beauty Kubes conditioner is vegan friendly, sulphate, silicone and palm oil free. In other words, as natural as you can get.
Our new and unique plastic free conditioner has been formulated using natural and organic ingredients that have been carefully selected for their ability to leave hair feeling hydrated, nourished and incredibly soft and shiny. Therefore this plastic free conditioner is suitable for normal to dry hair. You may need to use two plastic free conditioner Kubes for long or tangle-prone hair.
Suitable for normal to dry hair.
Vegan friendly
Cruelty free
Sulphates and Silicones free
Palm oil & Palm oil derivatives free
Free from Synthetic Fragrance / Colours
no animal derived ingredients
Plastic free packaging
Sustainable and Environmentally friendly
Key ingredients (64% of all ingredients are organic):
Marshmallow root to help de-tangle the hair.
Macadamia nut oil to nourish and hydrate.
Jojoba oil to increase hair shine.
Pink Clay to help remove impurities from the scalp and hair
Oats, which contain ceramides and lipids to help impart a silky feel on the hair.
Plant keratin to help strengthen the hair and protect from heat damage.
Please check the link below for more information