***INTERNATIONAL SHIPPING INFORMATION. ***Some countries may charge an import or customs fee to order internationally. We can't advise you of what this will be, it is the recipient's responsibility, so if you're unsure, please check with your country's customs office! NEW EU VAT RULES: The VAT and possible other postal/carrier charges will have to be paid by consumer for goods imported/delivered to EU on or after 1st July 2021. We recommend EU consumers to take this into account when ordering goods from outside the EU!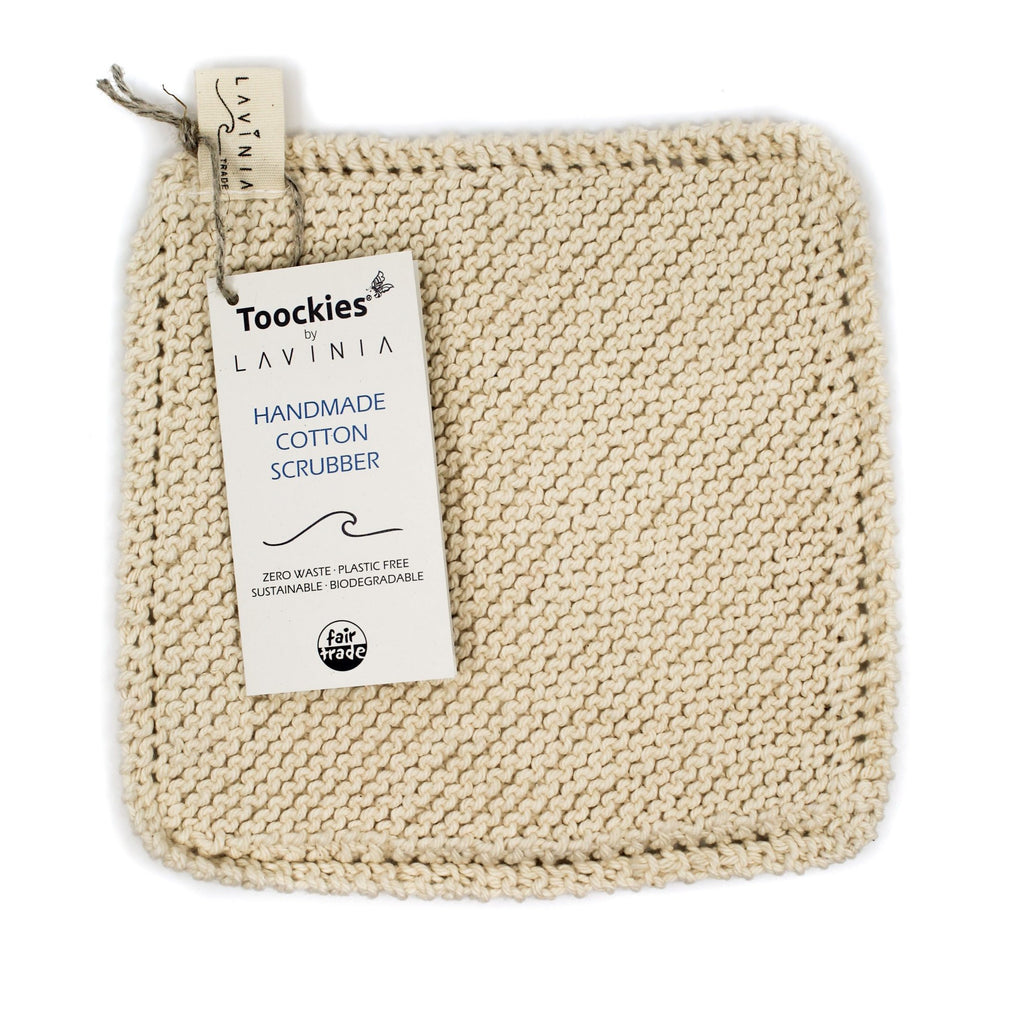 Organic Cotton Scrubber Toockies
The Lavinia Toockies organic cotton scrubber is a fantastic plastic-free alternative to the usual plastic sponge or plastic scourer. They are also non abrasive and non scratching. Besides, by using the Lavinia scrubbers you are supporting the Toockies fairtrade project and therefore Indian women.
pack of 1 organic cotton scrubber
GOTS certified organic cotton and plant fibres.
plastic-free alternative to the usual plastic sponge/scourer.
non abrasive and non scratching.
use on pots, pans, sinks, bathrooms and even to clean your vegetables.
The cloths are very durable and machine washable.
Toockies scrubbers are made of raw and untreated plant materials, and is therefore compostable and biodegradable
These products are handmade under FAIRTRADE conditions near Kolkata in India. Each product has the name of the knitter attached
 All products are not tested on animals
vegan
Toockies Scrubbers considers all ethical aspects by being organic, Fairtrade and sustainable from cradle to cradle.
Size: APPROX 19 x 19 CM
All Toockies products are Fairtrade certified. 
Please follow our story on:
https://afinechoice-distribution.co.uk/2020/05/27/about-lavinia-organic-sustainable-lifestyle-products/