***INTERNATIONAL SHIPPING INFORMATION. ***Some countries may charge an import or customs fee to order internationally. We can't advise you of what this will be, it is the recipient's responsibility, so if you're unsure, please check with your country's customs office! NEW EU VAT RULES: The VAT and possible other postal/carrier charges will have to be paid by consumer for goods imported/delivered to EU on or after 1st July 2021. We recommend EU consumers to take this into account when ordering goods from outside the EU!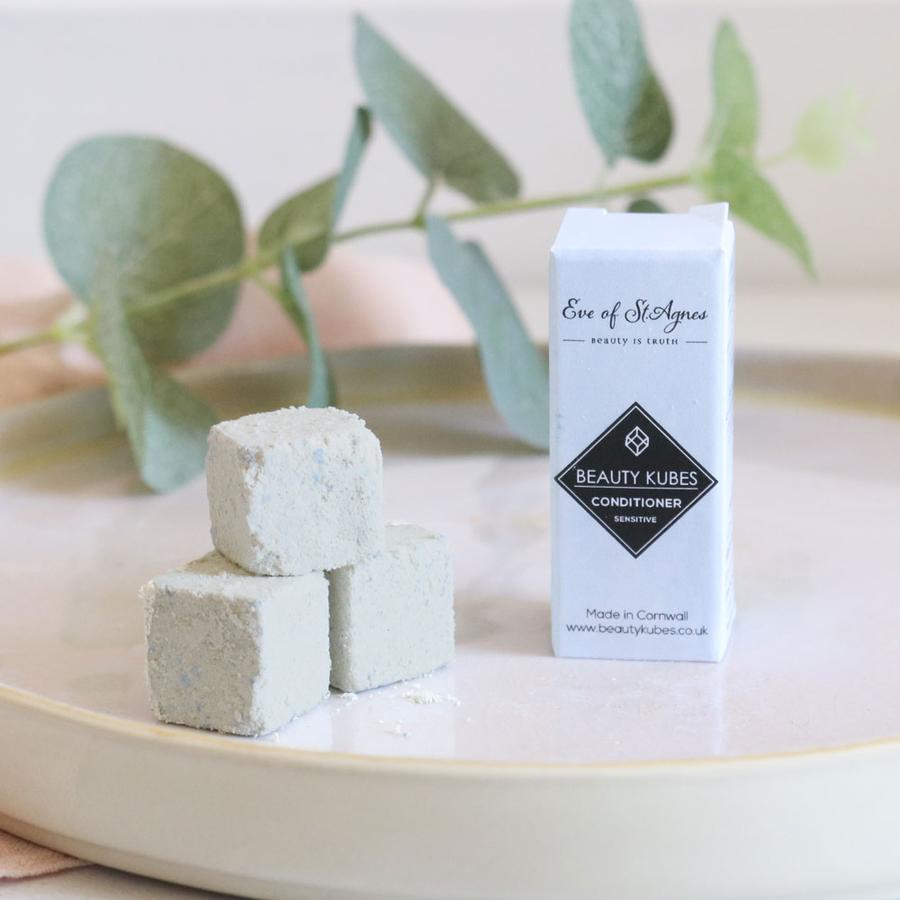 Beauty Kubes Conditioner for Sensitive Skin Travel Pack
Beauty Kubes fragrance-free solid shampoo now with a palm free formula. This is perfect for those with dry and sensitive skin that is prone to dandruff.Our unique new pH balanced, natural formula contains a blend of natural oils, herbs and plant extracts to leave the hair thoroughly cleansed, soft, shiny and cared for.

3 x Solid conditioner cubes
Vegan friendly
Cruelty free
Sulphates and Silicones free
Palm oil & Palm oil derivatives free
Free from Synthetic Fragrance / Colours
Plastic free packaging
sustainable and Environmentally friendly
Please check the link below for more information